Strategy,
Marketing,
Communication,
Organization Transformation,
Stakeholder Relationship Management

Consulting and Facilitation
My services aim at helping organizational leaders and key stakeholders to deal with challenges of promoting purpose-driven organizational development that ultimately aims at integrating human and social development, sustainability and profit.
By using customized collaborative and participatory methodologies and tools, instead of being an outsourced consulting service provider, I motivate, manage and facilitate teamworking in decision-making processes with the aim to work out strategic vision and to design strategic communication to promote a purpose-driven organizational transformation.
My consulting methodologies and tools are rooted to Change Theory originally created by Kurt Lewin, the social psychologist who pioneered the techniques of group dynamics. They are an ongoing working in progress result from my own independent, and applied research and experiences in consulting services over the last 20 years in a multiplicity of organizations, ranging from corporations to governmental agencies, business associations and NGOs, and international development organizations.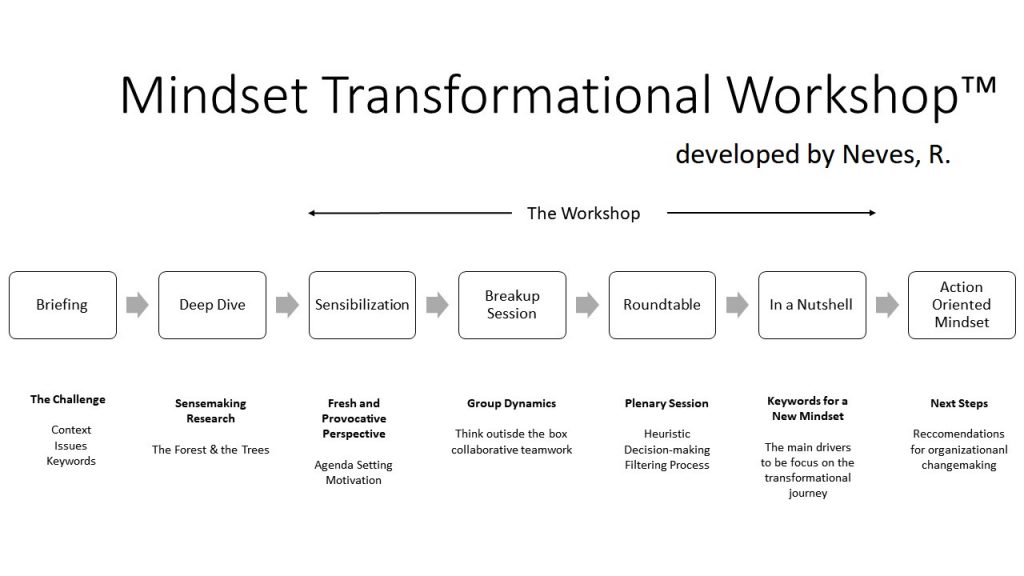 This is an example of a roadmap for consulting services aiming to facilitate a teamwork in charge of designing a unique strategic vision